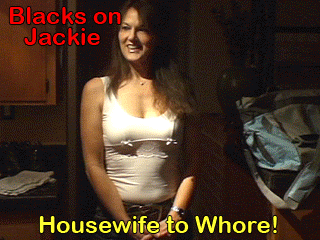 All Materials on this site are copyrighted and the property of Net Adventures
All persons photographed are 21 years of age or older
©1998 -2016
Jason says... Hank has beenfucking my wife Jackie regularly and he felt he has a right to pimp her to some of his friends. The last time he fucked her he took some video and pictures of my wife to show his friends. Hank got good shots of her ass which his buddy Derek requested. Derek loved the ass shots Hank took of my wife and wasted no time messaging me. "Hey Jason, my buddy Hank showed me some pictures of your wife and told me I could fuck her if I wanted. He showed me video of your wife sucking his fat dick and pounding her sweet tight pussy! Wow! Your wife is a great whore but I only want her for one thing, I want to fuck her beautiful ass! I mean I'll make your wife suck my black dick too and I'll fuck her pussy but I really just want to stretch out her asshole and give it a good hard pounding. Hank said that's what your wife is for!....Jason
JACKIE Says...
At my husbands request, I have been servicing Marq for a year. Sometimes my husband text's me to come home from my job because Marq wants to fuck me. I have to make excuces to my boss and rush home and dress in some slutty outfit because Marq likes me to dress like a whore for him. Most times I just have to suck his black dick and eat his cum then he leaves and I swallow a tic tac and go back to work myself. Othertimes he wants to fuck me. I spread my legs and let him pound my pussy and hope he doesn't want to fuck my ass. If he fucks my ass he aslways finishes by sitting his ass over my face and making me lick his asshole while he jacks off and finally shoots his load of cum in my mouth and all over my face.
Jackie says...
Hank shot some video of me last time he fucked me and said he wanted to pimp me out to a few of his buddies. I laughed thinking it was just a joke but yesterday my husband took me to a motel so one of Hanks friends could fuck me. What my husband didn't tell me was that Derek wanted to fuck me in the ass. After Years of submitting to so many black mens demands and letting them fuck my ass, last year I told my husband "No more, I'm not taking any more cocks up my ass!" My husband knew this but he still made the date with Derek. Once Derek was fucking me, I couldn't say no when he pushed his black cock into my asshole. He stretched it wide with his big cock, pounded and left me on the bed with my asshole gaped and full of cum! Thanks a lot hubby!..Jackie Watch the FULL ONE Hour Video "Giving up the ass!" HERE NOW! - Secure Instant Access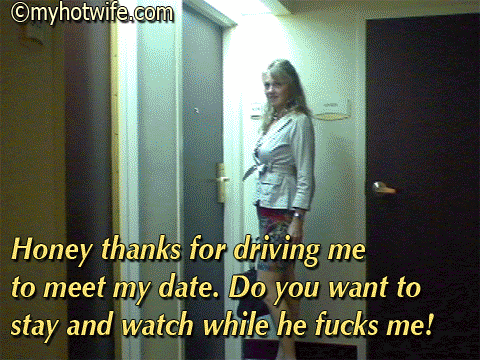 Chuck was in town on business and emailed my husband for a date with me. My hubby got Chucks hotel and room number then told me to get ready. He shaved my pussy smooth then I showered and dressed for my date. My hubby drove me to Chucks hotel and dropped me off telling me to go on up to Chucks room while he parked the car. Chuck offerred me a glass of wine and we chatted for a few minutes then Chuck began fondling my tits and kissing me deeply. By the time my husband arrived Chuck had pulled my panties aside and was pushing a finger in and out of my pussy. He opened the door for my hubby then came back to the couch and spread my legs apart and shoved three fingers in to show my husband how my cunt was already getting loose.
Soon he got up and undressed then walked up to me and hung his long fat black cock in front of my face. He told me to open my mouth then pushed most of his ten inches down my throat gagging me. Chuck fucked my face as I hung on to his legs before he told me to get on the bed. Chuck slapped my ass then fucked me doggie slamming my cunt hard then he pulled his cock out of my pussy and pushed the head into my ass. I groaned and looked over at my husband as he began to drive his black dick in and out of my asshole, all the while he kept calling me a whore and a slut. He finally grunted and dumped his load deep into my ass then rolled off me and went to the shower. I layed there for a minute with my pussy sore and my ass burning and stretched out till my husband told me to "get dressed, let's go." We walked down thru the hotel lobby with cum dripping out of my ass and down my leg. My husband told me I was a "good girl." and drove me home!
I'm Jackie, a married woman, a real housewife. My husband has turned me into a slut for black cock. He wanted me to date black men so he could watch while they fucked me. I said no for awhile but to please my husband, I finally gave in. Now I have been fucked in every hole by so many black men but my husband still insists I spread my legs and offer my pussy and ass for more black men to use. Besides my personal dates, my husband has started whoring me out to black businessmen who are visiting our town. My husband shaves my pussy smooth then sends me out on dates to be fucked and used, or he drives me to a motel where a black man is waiting to fuck me while he strokes his cock. Sometimes I will come home from work and my husband will have a black man waiting to fuck me at home. I have to take him into our bedroom and suck his cock and let him fuck my pussy and ass, leaving me on the bed full of cum for my husband to clean up! Join up and watch black man after black man fuck me in every one of my married holes!....Jackie

"Whored out to Marq again!"

My husband called me at work yesterday to say he had arranged for Marq to come by the house later and fuck me. Last month Marq met my hubby online, and he invited him over to fuck me for the first time. Hubby didn't tell me this time he had agreed to let Marq fuck me in the ass! When I got home from work my husband shaved my pussy smooth and said Marq wanted me to dress slutty like a whore. Marq arrived at our house and took me back to the bedroom. " I thought I was just going to suck Marqs cock and he would fuck me like last time. I would still be able to meet my girlfriend from work for a glass of wine like I had planned. Marq gagged me with his black dick pushing it down my throat as usual, then to my surprise, after pounding my cunt sore, he pulled out and shoved his cock into my ass! Marq worked his black cock in and out of my asshole, stretching it out, then holding my legs back to show my husband my gaped ass. He pushed his black dick back into my asshole and fucked me for another half hour, then finally he pulled out of my sore ass and held my head back as he shot a huge load of jizz into my mouth making me gag again! When he was done I called my girlfriend and apoligized for not meeting her for our glass of wine. I didn't tell her that I had to stay home so Marq couild fuck me in the ass while my husband jerked off watching.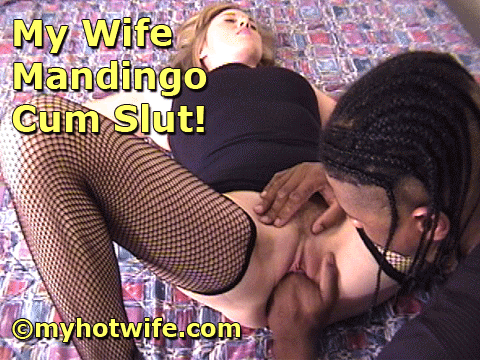 Hot 40 Minute Hot Video! - Full set of pictures and story!
Wife's cunt fisted and stretched then fucked! She is face fucked and ass fucked. Multiple cum showers all over my wife's face!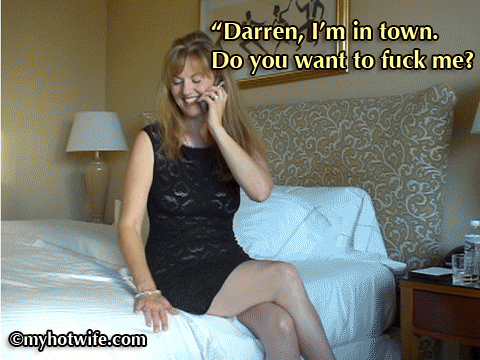 "Wife cucks me with BBC!"
I took my wife to an upscale hotel for a romantic weekend. She called one of her black boyfriends to fuck her!
I had to sit and watch and stroke my dick while her black bull pounded my wife in every hole !

JASON Says
...
I have my wife service Marq regularly on his lunch hour. Sometimes just a qucik blowjob, Mark puts Jackie on her knees, fucks her mouth and makes her swallow his load of cum. Other times he will take her to our bed and fuck her. Since Marq is a regular, he can fuckmy wife in the ass if he likes. Today, after pounding her cunt, he shoved his big black cock slowly into my wife's ass giving her a few moments to let the pain subside then he stroked his cock in and out of her asshole as she moaned soon slamming his big cock in and out of her ass while he pinched her nipples. My wife grunted loudly each time he bottomed out and I could hear his big balls slap against her ass cheeks.
When he was done he parted my wife's legs and proudly showed off her gaped asshole to me. As usual he straddled my wife's face and made her suck his black balls and lick his asshole as he jacked off unloading a huge stream of cum into her open mouth and all over her face. When he was done I penciled him in for next week for another "date" with my wife.